WELCOME
to the website
of the Church of England Parish
of Saint Francis of Assisi,
Friar Park.
The Church is to be found on
Freeman Road,
Wednesbury WS10 0HJ.


To navigate around the pages of the site, simply click on one of the headings shown at the top of each page
Saint Francis' is known as a welcoming church. With an efficient heating system it's warm as well! And there's decent coffee after the Sunday Mass!!!


We hope you enjoy your visit to our website, but do please know that you are always welcome to come in the flesh and visit this 'hidden gem' of the Midlands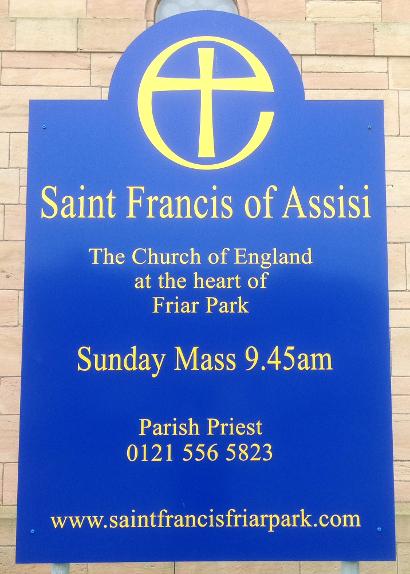 Large print readings sheets are available each week, we are wheelchair accessible (and we have an accessible toilet too!), and there is an induction loop for those with hearing difficulties. If you need help to get from the roadside to the church, our welcomers are always on the lookout for you.
The Sunday and Daily Masses
are being live-streamed on Father Ron's Facebook page
FrRon Farrell
Father Ron is ever so lucky that he can gain access to church from his back garden and doesn't even need to walk on the pavements outside!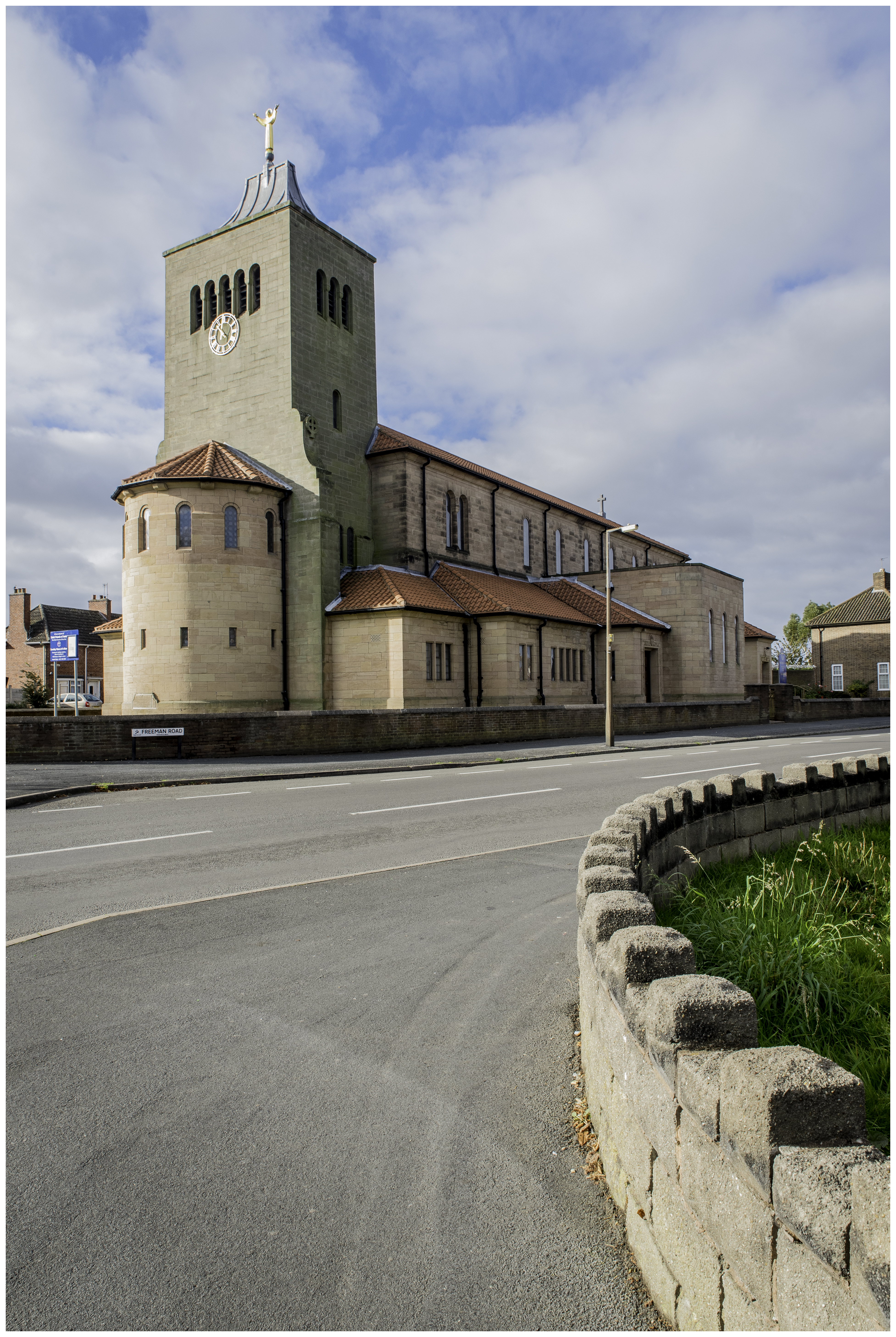 Our Parish is served by

Father Ron Farrell ssc
Telephone (0121-) 556 5823
e-mail father.ron@btinternet.com
Follow us on Facebook
on our brand new site -
saintfrancisfriarpark.com


CHANGES TO THE USUAL
WORSHIP SCHEDULE
Mass this Thursday 4 June is at 7.30pm (not 9.30am) but the other weekday Masses are at the usual times (see newsletter above)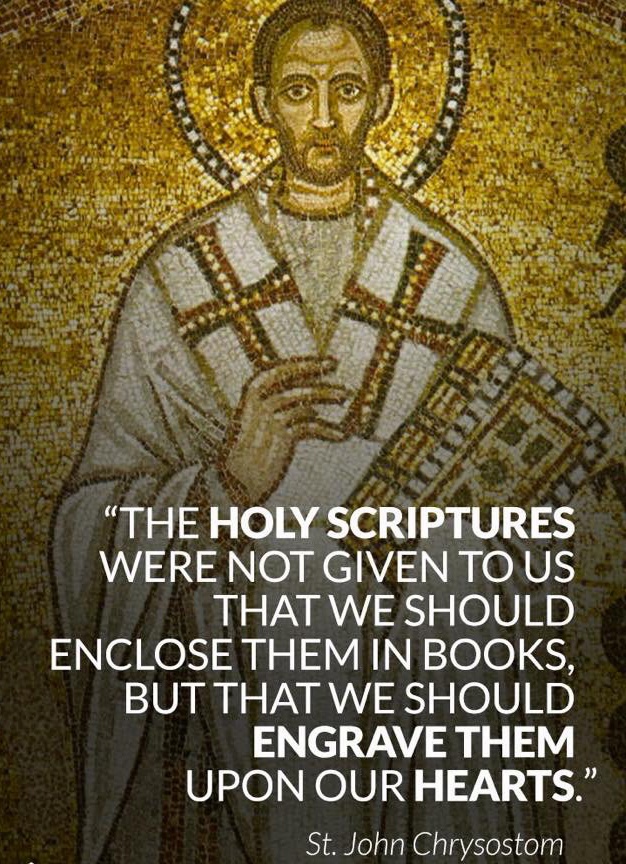 DUE TO THE CURRENT HEALTH CRISIS
THE CHURCH OF ENGLAND HAS SAID THAT PUBLIC WORSHIP SHALL CEASE FOR THE TIME BEING
HOWEVER, THE DAILY MASS WILL BE BROADCAST ON FATHER RON'S FACEBOOK PAGE (FrRon Farrell) AT THE USUAL TIMES
SEE THE BOX OVER TO THE RIGHT
Mass is also being streamed daily from the following sites, which may be a help to you
www.walsingham.org.uk
12.00 noon daily
www.sjbcathedral.org.uk
10.00am daily
on Facebook you could look for (Fr) Andrew Teather who is streaming a daily Mass, as is (Fr) Iain Templeton at Saint Andrew's, Walsall
Saint Francis, our patron,
pray for us
and for all in this dreadful pandemic, both living and departed
Normal times for Worship

________
Sunday at 9.45am

Daily Prayer
Tuesday and Thursday 9.30am
Wednesday and Friday 7.30pm
Saturday 10.00am.
But please check on this page for any changes to the normal schedule of services, especially at Easter and around the Feast of Saint Francis (beginning of October)
A Change to Church of England
Marriage Regulations
_____
We are now required to see evidence of British or EEA (or Swiss) nationality before we can book weddings. We would ask everyone who wishes to book their marriage here to bring with them their passport, or a valid EEA identity card, or their birth certificate. However, if a birth certificate is the only form of identification, you will also need to bring a recent utility bill, bank statement, or driving licence to provide evidence of your use of the name on the birth certificate (or provide evidence of change of name).
If one of the (or both) parties to a marriage is a non-British/EEA national, then a Superintendent Registrar's License will have to be obtained,and you will need to go first to the Register Office; there is a 28 day 'waiting period'between giving notice to the superintendent registrar and the issue of the license. You will need to satisfy the registrar of your freedom to marry in this country (this may involve documents from the home state) and provide any other certification that s/he requires (so this process may well take some time).
Bookings for weddings, banns of marriage, and baptisms (christenings) can be made on Wednesday evenings at 7.00pm in church
BOOKINGS FOR WEDDINGS, BANNS OF MARRIAGE, OR BAPTISMS (CHRISTENINGS)
Please come to church on a Wednesday evening at 7.00pm.
Please note we ask for a £100 non-refundable deposit to book a wedding, and also take a look at the note above about the new Church of England Marriage Regulations